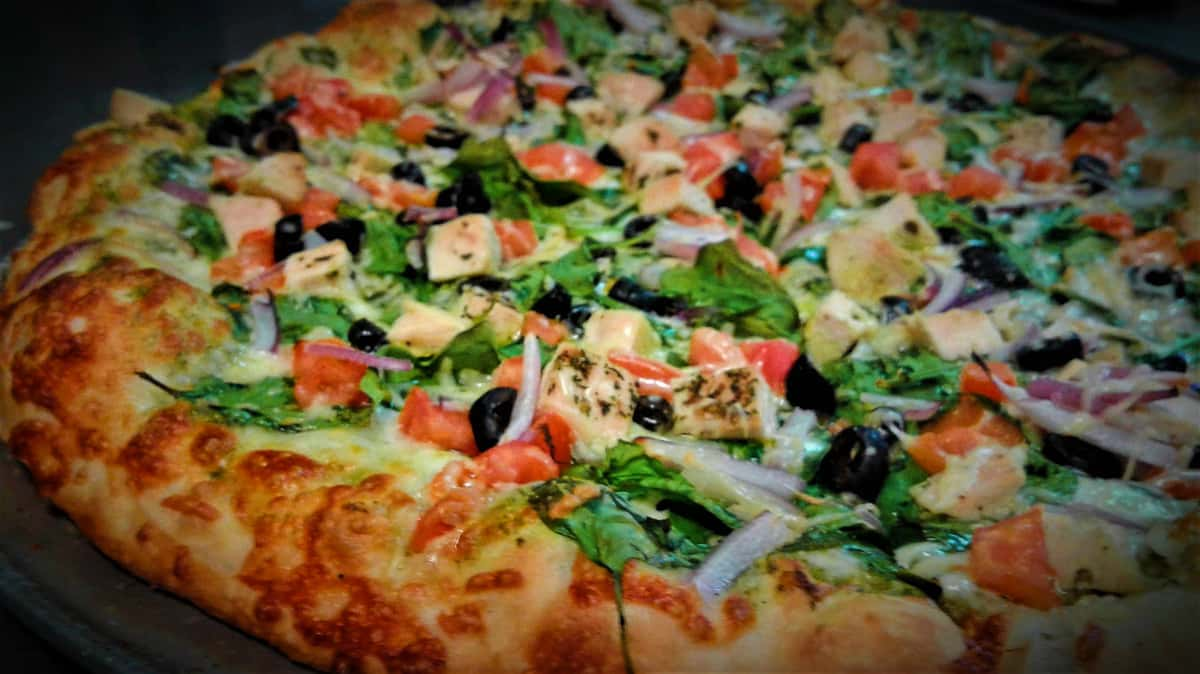 Check Out Our
Menu
Become a VIP
Receive updates on special events, new menu items, menu reviews, and more!
Menu
Daily Specials
DAILY SPECIALS!!!

Good Morning, Alaska! River Report: Although the Anchor River and Deep Creek are closed, it looks as though we are having a strong run of hatchery Kings in the Ninilchik. Bag limit has been raised. Check your regs and come visit Rosco's when you get your limit!
Our Specials for today, Sunday June 20th:
- Philly Cheesesteak Salad on mixed and baby greens with House and cheddar cheeses
- the Italiano Calzone: pepperoni, Italian sausage, artichoke hearts, sundried tomato, fresh mozzarella and House cheeses
- Pepperoni Pizza Meatball Sub topped with fresh mozzarella and parmesan cheeses
- Fish 'n' Chips: Tempura fresh Alaskan Cod with fries, slaw and tarter sauce
- Double Bacon Burger: Canadian bacon, bacon and choice of cheeses
SLICE of the DAY - the Solstice Slice: reindeer sausage, bacon bits, black olive, cheddar and fresh tomato
We have Blueberry & Cream Cheesecake, Chocolate Raspberry Layer Cake, Oreo Cheesecake, Peach Melba Pie and Hot Fudge Sundae for dessert today. YUM!!!
Salads
Dressing Choices: Italian, Ranch, Catalina, Honey Mustard, Bleu Cheese, Cobb, 1000 island and oil & vinegar
Burgers
Our hand-pattied Burgers are built on our homemade Sesame Seed Bun and garnished with Lettuce, Tomato, sliced Red Onion, and kosher Pickle Chips. Burgers and Sandwiches come with French Fries or Potato Salad. Onion Ring upgrade +$1.50 | Side Salad upgrade +$3.00
Hot Sandwiches
Hot Sandwiches come with French Fries or Potato Salad. 
Onion Ring upgrade +1.50 | Side Salad upgrade +3
Specialty Pies - Small 12" and Calzones
Small Pizzas 12" and Yes, we can do half 'n' half pizzas!
Specialty Pies - Large 16"
Large Pizzas - 16" and Yes, we can do half 'n' half pizzas!
Build Your Own Pizza
SAUCES: Classic Red, Basil Pesto, BBQ, Ranch, Roast Garlic Olive Oil with Herbs

CHEESES: House (Mozzarella & Provolone Blend) | Cheddar | Parmesan | Bleu | Feta

MEATS: Pepperoni | Italian Sausage| Reindeer Sausage | Taco Beef |Ground Beef | Canadian Bacon | Ham | Salami | Anchovy | Roast Chicken | Blackened Chicken | Bacon

VEGGIES: Red Onion | Mushroom | Bell Pepper| Fresh Tomato | Jalapeno | Roasted Garlic | Spinach | Pineapple | Black Olives | Artichoke Hearts | Sundried Tomatoes
Daily Dessert Specials
Ask your server for today's offerings!
*Consuming raw or undercooked meat, poultry, seafood, shellfish or eggs may increase your risk of foodborne illness.